He was barely 4'9″ tall, he arrived in the United States when he was nearly 30 years old, so he spoke English with a heavy accent for the rest of his life. Nevertheless, the entire motion picture industry in Hollywood owes him its existence. His numerous inventions include the forerunner of foundation cream, false eyelashes, lip gloss and compact powder. Marlene Dietrich, Ava Gardner and other film stars got their dramatic look from him. But he believed that glamour should be within reach of every woman, making her look like a star. That may explain why his line of cosmetics is still considered one of the best and most popular in the world.
Maksymilian Faktorowicz was born in September 1872 in a town named Zdunska near Łódź (now in Poland, but at the time a part of the Pale of Settlement in the Russian Empire). His mother, Cecylia, died when Maksymilian was just two years old, and his father, Abraham, had to work hard to provide for his four children. So at the age of 7, the young Maksymilian went to work selling sweets in the lobby of the local theater. And a year later he was already juggling between two jobs – including as an apprentice to a dentist and pharmacist.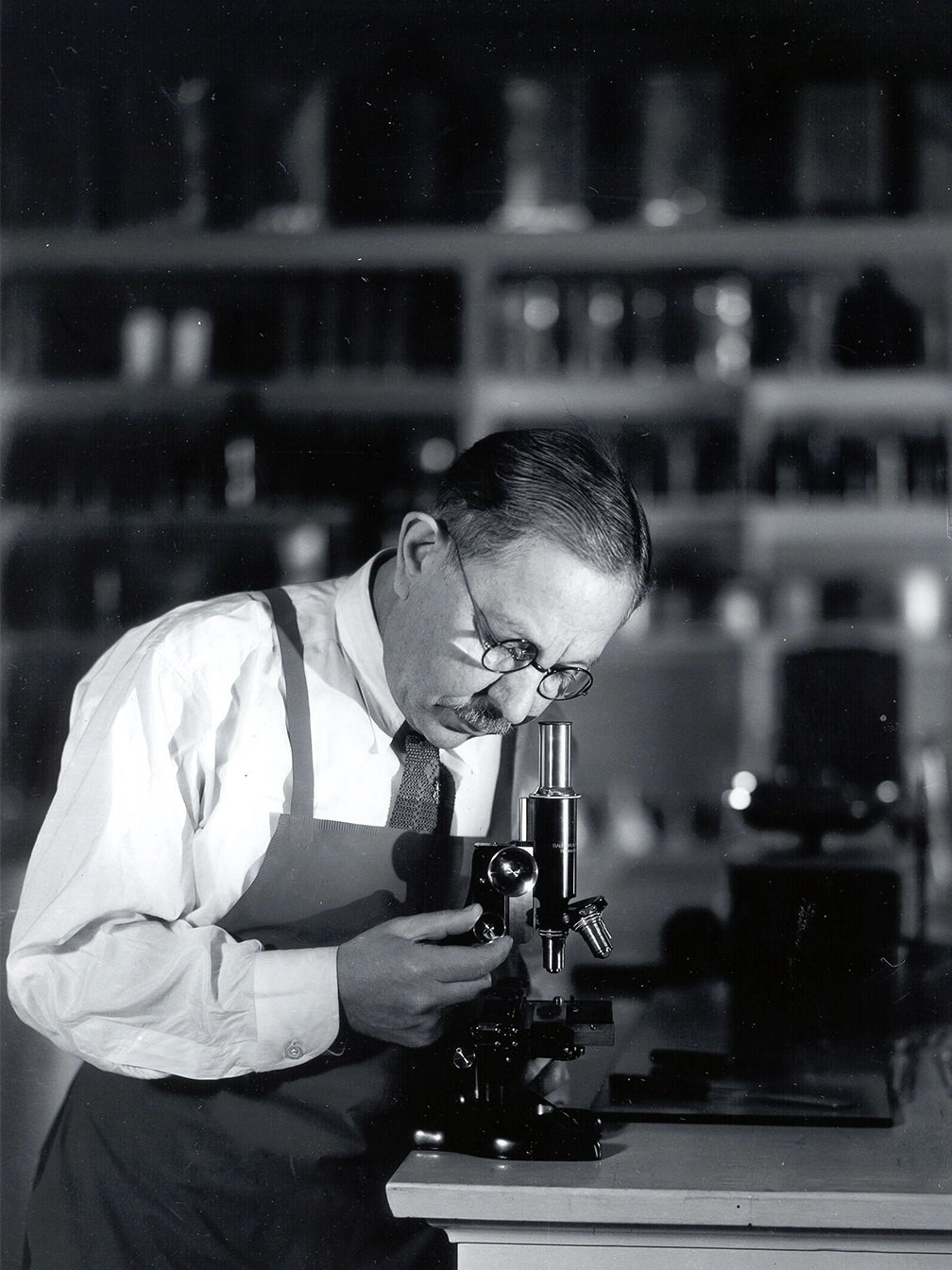 At the age of 15, Maksymilian got a job as a cosmetics expert and wig designer at the Imperial Russian Grand Opera. When he turned 18, he was drafted into the army and spent most of his service at military hospitals, where he assisted doctors and continued his study of chemistry. Years later he wrote: "I didn't like the place, but my military service taught me a lot of things."
After he was discharged from the army at the age of 22, Maksymilian opened a small shop where he sold cosmetics, wigs and hair extensions. His shop quickly became a favorite with the actors from the local theater, and after that also with the actors from the famous Mariinsky Theater in Saint Petersburg. After Tsar Nicholas II attended one of the plays and was able to witness first-hand the masterful work done by Faktorowicz, he invited him to the royal palace. That led Faktorowicz to start making cosmetic products also for the women in the Tsar's entourage. The Tsar kept a close watch over his talented makeup artist and did not allow him to leave the palace. Faktorowicz, who at the time was already married to Esther and was the father of three children, managed to see his family only on rare occasions and in secret.
In the meantime, outside the confines of the Tsar's palace, the empire was in a state of war and the winds of revolution were getting stronger. And as always happens in times of political instability – the persecution of the Jews also increased. Faktorowicz realized that he had to rescue himself and his family and leave Russia. But the only way to leave the royal palace was to pretend to be sick or dead.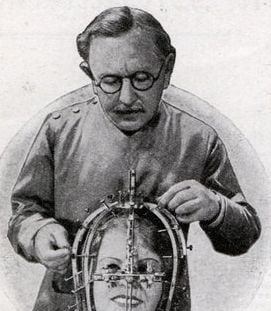 Utilizing his cosmetic skills, Maksymilian made his face look pale yellow and convinced the Tsar's physician that he had to depart urgently for the German spa town of Carlsbad (now Karlovy Vary in the Czech Republic), where he could be cured by the hot springs, just like the members of the European aristocracy in those days. It took a bit of persuading, but Faktorowicz was granted the needed permission to leave the palace and go to Carlsbad, where Esther and the children were already waiting for him.
Using subterfuge to evade the Tsar's agents who were on his trail, Maksymilian and his family managed to escape and also received visas to the United States. With their assets totaling just $400, they initially settled in St. Louis, Missouri. Two months later, Max Factor (the shorter name he chose for himself upon arriving in America) was already selling his creams and rouges at the World's Fair. He made quite a bit of money, but one night his partner ran away with all the profits and their stock. But Factor did not despair. He asked for assistance from his half-brother and uncle (who had also emigrated to the United States) and opened a barber shop.
In August 1904, Max and Esther had a fourth child named Frank. Two years later, Esther passed away suddenly from a brain hemorrhage. Max, who was determined to find a new mother for his children, married his neighbor, Helen. Even though they had a child together in 1907, whose name was Louis, Helen and Max's relationship did not last long and they divorced. Following a prolonged court battle, Max won custody of all his children.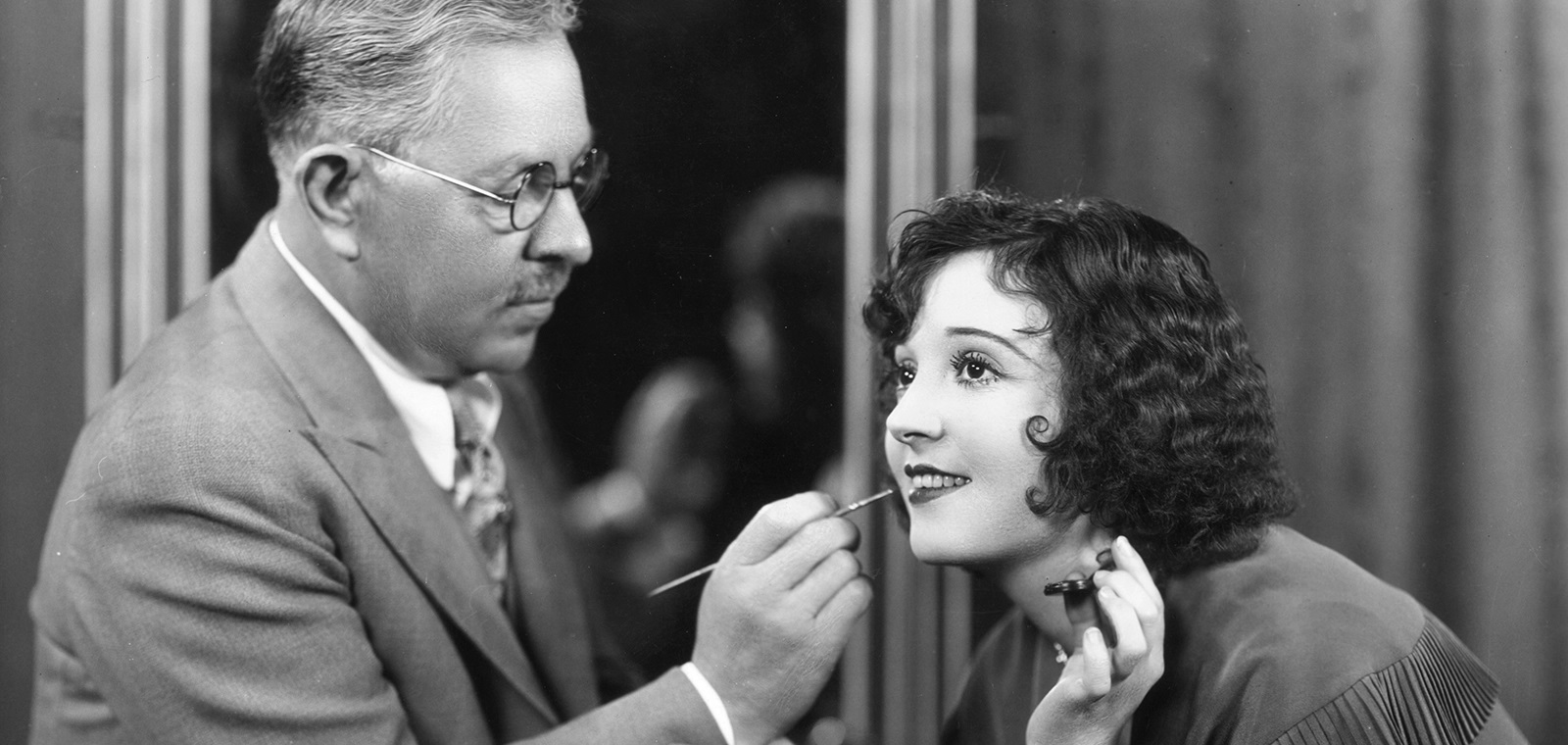 In January 1908, Max Factor got married a third time, and once again to a neighbor. His new wife was Jennie Cook. At the end of that year, the family moved to Los Angeles, where Factor identified an interesting business opportunity to manufacture wigs and cosmetics for the evolving film industry.
Finding the right makeup for motion pictures was one of the problems faced by filmmakers in those days. The makeup that was used on theater stages did not look natural in camera closeups and would dry out and crack under the heat of the lighting system. Factor understood that he had to start from scratch. Following a few experiments, he managed to produce a thinner greasepaint in cream form that came in 12 shades, preserved the natural look of the actors and was not affected by the heat on the set. His invention created no less than a revolution, and the news about the new makeup artist in town spread like wildfire across the budding Hollywood scene. Max Factor's first clients included Charlie Chaplin and Buster Keaton, who were soon joined by the rest of Hollywood's stars, actors and actresses alike. Factor coined the word makeup for his groundbreaking cream – which until then was a generic term for cosmetic products.
From that moment on, whenever a problem emerged on a movie set, the production crew would contact Factor, hoping he could solve it in his lab – which he did, time and time again. He also invented false eyelashes, thanks to which every actress could look into the camera with a face that brimmed with sensuality and mystique. For the dark-skinned Rudolph Valentino, Factor created a cream that had a lightening effect. After that, the actor no longer had to limit himself to certain roles and became a huge star idolized by women worldwide. Factor continued to invent other products, such as a concealer, compact powder, and mascara tube with a built-in brush applicator. He also came up with a long-lasting lipstick. In order to test it, he invited couples to kiss in his lab, who had to report how many kisses it took for the lipstick to wear off.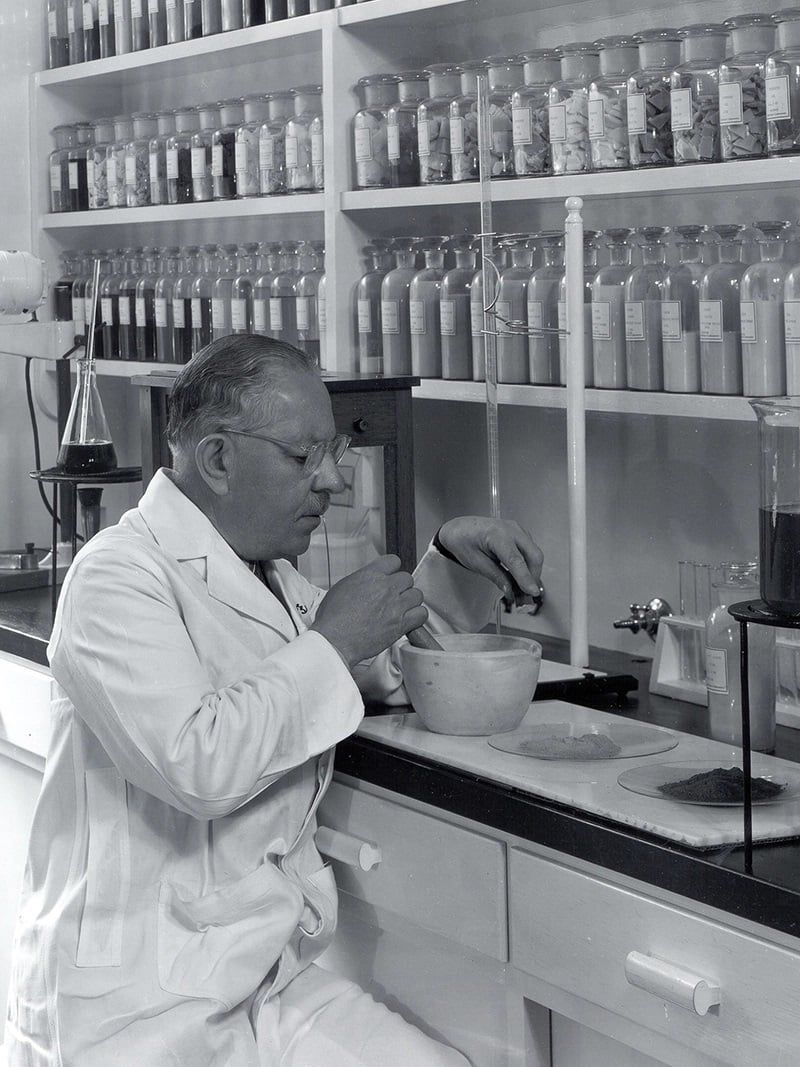 In 1916, Max and Jennie had a son named Sidney, who was Max's sixth child. At the time, Max Factor's beauty salon was located close to Hollywood Boulevard. His regular patrons included Mary Pickford, Joan Crawford, Lucille Ball, Judy Garland and just about everyone else.
In 1920, Frank Factor, who had joined the family business, persuaded his father to start manufacturing a cosmetics line for the general public. He made a compelling argument: "Every girl and woman can look like a star when she uses Max Factor." Frank also continued to head the business empire after his father's death. He even adopted his father's name and became Max Factor Jr.
In the last decade of his life, Max Factor traveled frequently around the world and continued to develop and upgrade his company's cosmetic products. In 1938, while on a business trip with his son Davis, he made a stop in Paris, where he received a threatening note demanding money. The price for not complying was supposedly a contract on his head. The police used a decoy to try and catch the criminals, but no one showed up to collect the money at the drop-off point. Max, who was badly shaken by the incident, decided to return to the United States immediately, where he died of a heart attack shortly after arriving home. He was 66 at the time.
Max Factor was a legend in his own lifetime. In 1929, he was given a special award by the Academy of Motion Picture Arts and Sciences for his contribution to the film industry. But what is probably his most important contribution is still with us nearly a century later: almost every woman's cosmetic case includes a mascara tube with a built-in brush applicator, foundation, concealer and longwear lipstick.