ANU – Museum of the Jewish People Welcomes Visitors with Special Needs
ANU – Museum of the Jewish People Welcomes Visitors with Special Needs
The Museum of the Jewish People provides visitors with special needs with the facilities and understanding to make their visit to the museum as enjoyable and meaningful as possible.
This includes tour guides trained in guiding people with a variety of special needs.
Enjoy your visit!
For any help please contact our accessibility officer, Hadassa Efrati hadassa@anumuseum.org.il
The Museum of the Jewish People is equipped with:
Lift that accommodates wheelchairs
Parking for visitors with special needs
Audio guides accompanied by written texts, for hearing impaired visitors
Exhibits at sight-level for visitors in wheelchairs
3D Synagogue models for people with visual impairments
Accessible desk
Wheelchairs on demand at desk
Accessible cloak room
Accessible Aroma café
Accessible toilets fitted for people with wheelchairs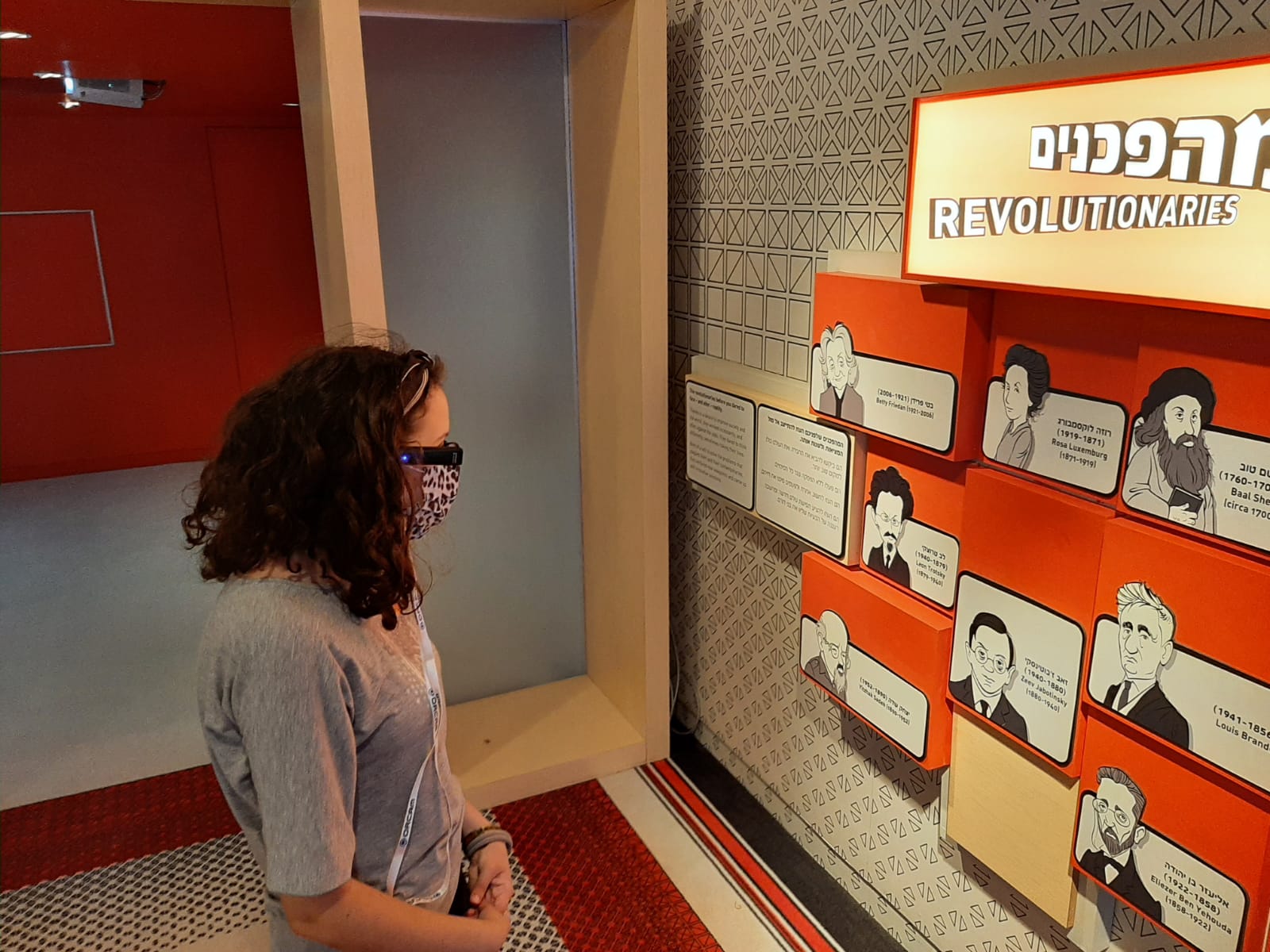 Visitor using the Orcam appliance at ANU Museum
ANU – Museum of the Jewish People – the largest Jewish museum worldwide – is the first museum to use this new technology, that attaches to glasses, and can instantly read text from any surface.
Kindly note, we have a limited number of devices, please order at least one week in advance: tours@anumuseum.org.il
The OrCam appliances were purchased thanks to the generous donation made by the Israel Friends Association.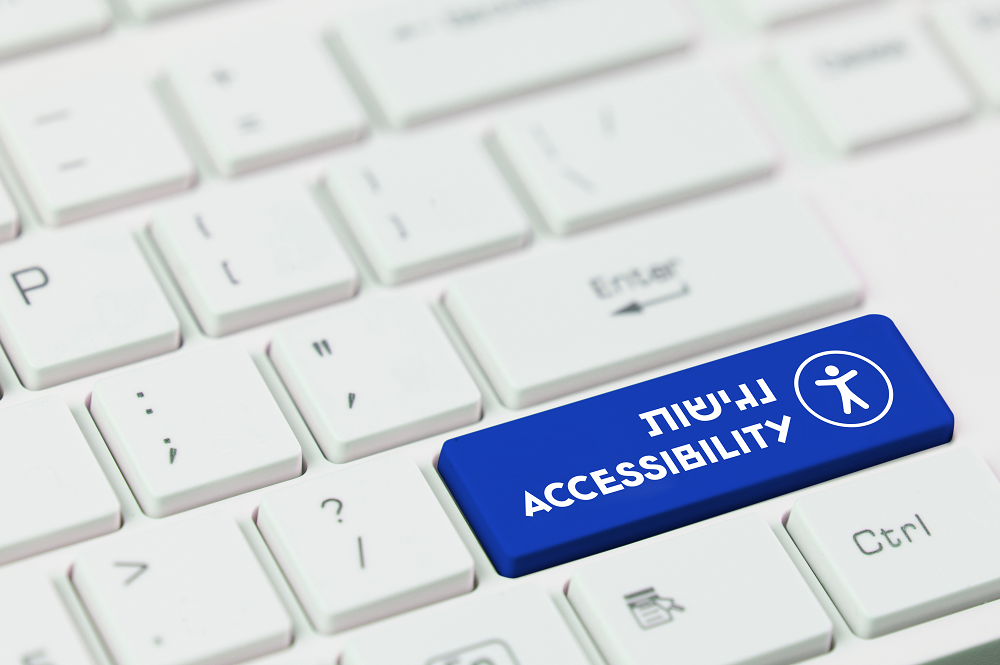 March 1, 2023
ANU-Museum of the Jewish People recognizes the importance of making the digital space accessible to persons with disabilities, and views it as an integral part of its service and social responsibility philosophy. Considerable attention was devoted to making the website accessible in accordance with Israel Standard 5568 – at Level AA, which is the required level by law. After accessibility is achieved, the access provided to persons with different disabilities, as well as the compatibility with the NVDA and JAWS screen readers, are tested by Migdal Or, a multiservice center for the blind and visually impaired.
Despite the efforts to facilitate accessible use of the website, there is a possibility that certain components will be identified as being insufficiently accessible, such as pages whose level of accessibility has been diminished due to the update of browser versions and screen readers, or the upload of new content.
Because it is important to us to maintain the accessibility of the website, if you encounter any kind of problem, please let us know in one of the following ways: email info@anumuseum.org.il, phone: 972-3-500-8080
The accessibility of the website is reflected in the following features:
Design - High contrast colors were chosen; the information is organized in a hierarchical and simple fashion.
Website navigation and activation - The website can be navigated in full by keyboard only, and not just by using a mouse; the website is compatible with various screen readers and browsers; videos and animations that are streamed automatically can be paused.
Content - We have added alternative text to the images, keys and links, making it possible to receive a meaningful description of all the visual content on the website, read aloud.