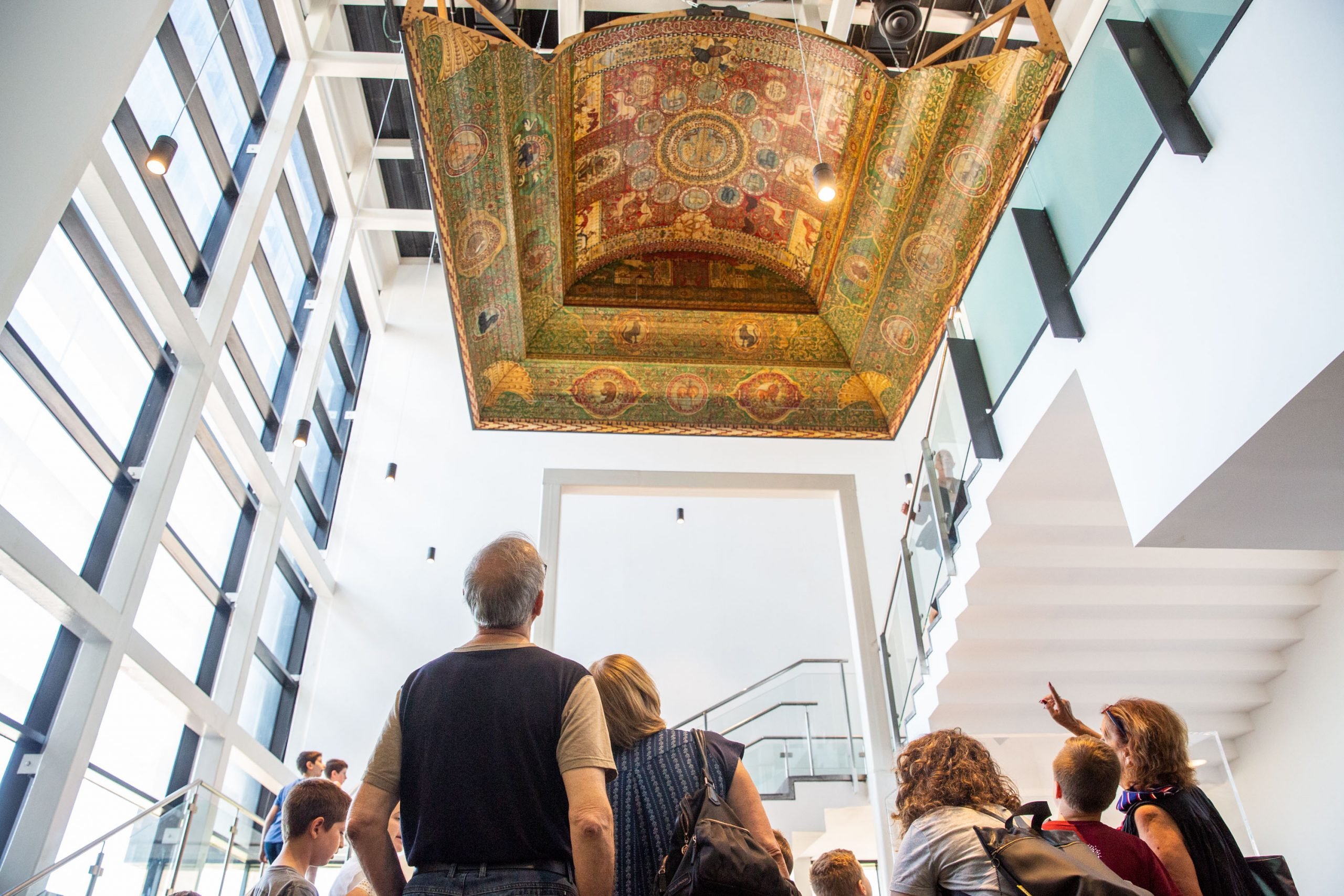 Visitors on a guided tour looking at the Chodorow synagogue ceiling (photo: Yotam Ronen)
The Koret International School for Jewish Peoplehood was established in November 2006 through the support and initiative of the Nadav Foundation. In 2017, the school received a generous grant from the Koret Foundation, which allows it to expand and further its outreach, programs and projects.
The school develops the discipline of Jewish Peoplehood Studies, as well as training and teaching the museum guides, developing educational curricula and activity programs, and offers enrichment programs and a variety of programs in this field for educators, students, soldiers, schools, informal education groups, and educational groups visiting Israel on short – and long-term programs.
The educational work is based on the rich exhibitions and databases of ANU – Museum of the Jewish People.
The goals of the School are to:
Instill a Jewish Peoplehood consciousness among the young generation of Jews in Israel and around the world
Foster involvement with and commitment to the Jewish people as part of their Jewish identities
Place education for Jewish Peoplehood on the educational agenda in Israel and in Jewish communities around the world.